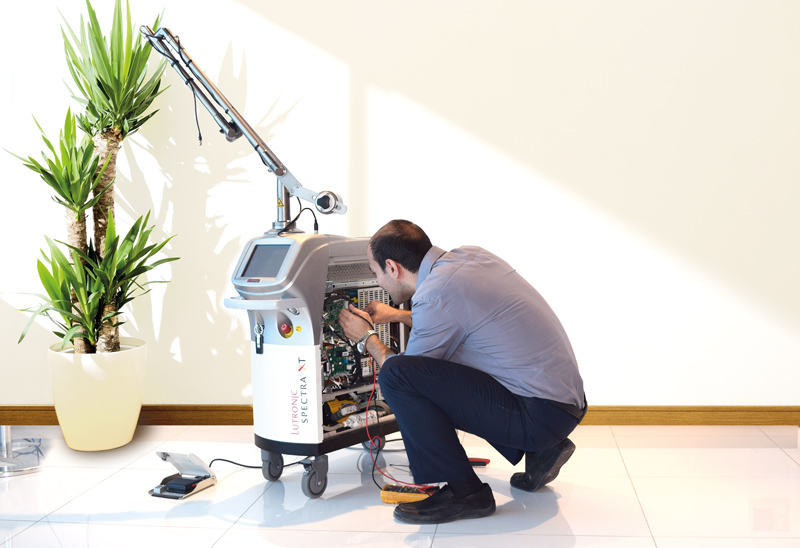 Biomedical Engineering
We strive to empower our Clients to devote their time and efforts to optimum patient care, this is why equipment safety and operational efficiency receive our utmost attention.

Our clients are able to deliver treatments to their patients in confidence, knowing that our biomedical engineering services maintain their equipment's performance in accordance to the manufacturers' latest recommendations. And when a technical issue arises, our prompt and experienced engineers ensure the resumption of the clinics' operations with the least possible disruption.
48 highly qualified biomedical engineers spread across 14 service hubs in the region ensure a prompt response to our clients' service calls. The elaborate certification and training of our engineers, along with their extensive experience accumulated on thousands of devices, ensure a fast turnaround of emergency repairs.
With our large depots of spare parts in the region, the majority of replacements if needed are always close by. Through the proper equipment care and revision updates that our engineering department diligently carries out, the performance of our clients' equipment is prolonged, its value sustained and operating costs controlled. Our clients can devote their time to what they do best, confident that their technology performance is taken care of.