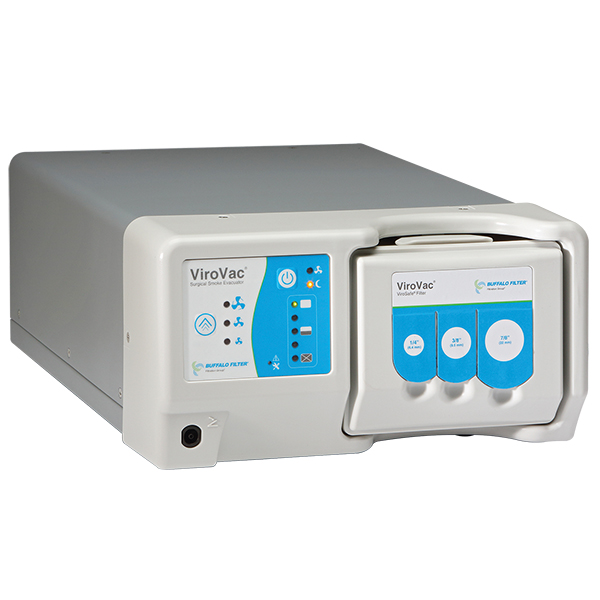 Buffalo Smoke Evacuator
Quality smoke evacuation filters

Buffalo Filter is a comprehensive product line for smoke evacuation, inclusive of various types of filters, wands and hoses, to maintain a safe and odor-free environment. They are convenient to use and effective for both the staff and patient.

ViroVac™ Smoke Evacuation System
Combining simplicity and ultra-quiet operation in a compact package, the ViroVac™ Surgical Smoke Evacuation System exceeds expectations for value and efficacy.